By Marilyn Delevante
Jews resided in Jamaica from before the English conquest in 1665. The Hunts Bay cemetery is very old; and is in fact the oldest cemetery of any denomination in the island. Tombstones have been found there dating back to 1672.
Many of our ancestors are buried there.
I do not find cemeteries to be sad places. Especially not Hunts Bay cemetery. There I feel a close link with those Jews who fled from the dangers of the Spanish Inquisition and made a life for themselves here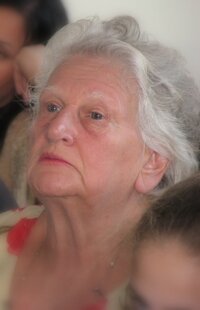 in Jamaica and other the Caribbean Islands.
The Jews that inhabited Port Royal chose Hunts Bay, four miles across the Kingston Harbour as a suitable place for their cemetery. They had to row the deceased from Port Royal to Hunts Bay where they disembarked, carried the body of their loved ones a hundred yards from the "Bay' to the burial ground (Beth Haim). The last burial to take place there was in 1819.
Many people in Jamaica, and several other countries can trace their ancestry to one or more of those that are buried in this cemetery.
In searching through those ancient tombstones you will find one dated 1711, with the name Jacob Brandao, it has inscriptions in Portuguese and Hebrew, with a few words in English around the periphery.….I had no idea of what these inscriptions meant, and I had to get them translated!
What I did know was that the name BRANDAO was a Portuguese name, and also that it had come to be known as BRANDON here in Jamaica. I also knew that my mother's grandmother was a Brandon. Her name was Judith Hadassah Brandon. Judith's daughter Gladys married Vernon Henriques.
Many of you that will read this story will have some connection to the Brandon family.
The really exciting part is that the descendants of Jacob and Isaac Brandon can be traced right up to the present time….13 generations!
The descendants of Jacob & Isaac are numerous, and are active members of Jamaican Jewry today. Relatives of the Jamaican Brandons reside in Panama, Australia, Cayman, the United Kingdom, Africa, the USA and Canada, numbering in the thousands and very often not even being aware of each others existence.
Jacob and Isaac were the sons of Abraham Brandao who was born in London in 1640, and died in 1712. He belonged to a Portuguese family who fled to escape the terrors of the Inquisition. Jacob was born in Port Royal, he died when he was 46 years of age (1665-1711) and is buried in the Hunts Bay Cemetery.. The translation of the Portuguese inscription on his tombstone reads: 'Tomb of the blessed and honoured Jacob Brandao…May his unfortunate death serve as a pardon for his sins'. Translation of the Hebrew inscription reads: 'The burial of the honourable gentleman, Rabbi Jacob Brandao…he died in his righteousness'. The title of Rabbi, clearly denoting that he was one of the leaders of the Port Royal Jewish community.
Jacob married Rachel they had two children, Ester (1705-1759) and Joshua.
Isaac Pereira (1666-1740) was born in Port Royal, but went to live in Kingston. He is buried in the old Kingston cemetery, his tombstone has been re-laid in the Memorial Garden at Duke Street. The inscription reads:
Tomb of the blessed, honoured, modest, elderly gentleman, Isaac Pereira Brandon whom God chose to gather up for himself on Shabbat at 7o'clock at night on the 6th (Rosh Hodesh) of Adar, 5500, corresponding to 23rd February, 1739, at the age of 73 and one half years.
M[ay] H[is] B[lessed] S[oul] E[njoy E[ternal G[lorry]
There follows a verse in Spanish:
Sleeping, peaceful, resting,
An example of virtue,
His soul in eternal glory,
May it enjoy tranquility through the ages.
Isaac married Rebecca Lopes Pereira, from Mile-end in London in1696. She was born in Spain, and died in Kingston.
Isaac and Rebecca had a son Moses buried in the old Kingston cemetery, his tombstone has been re-laid around the perimeter of the Orange Street cemetery.
Their son Moses (c1698-1732) died age 33years; he married Abigail (c1723-1767) who died aged 44 years. Their son Abraham (died 1813) married Judith (died 1828) their son Manassah Brandon died in1838 in Jamaica. George Manassah (1823-1872) married Rebecca (c1790-1874), whose daughter Judith Hadassah Brandon was born in 1862. Her date of death is unknown. She married Abraham Simons in Panama in 1886. Their daughter was Gladys Simons.
Family of Gladys and Vernon Devereaux Cohen Henriques :
Gladys Zillah Simons of Jamaican Jewish parentage was born in Panama and married Vernon Cohen Henriques of Jamaica, the parents of Verna Cohen Henriques.
Vernon and Gladys had six children, Daniel the eldest died in infancy. Verna Elaine Cohen was next, and she outlived all her siblings. She died in 2004 at the age of 96 years. Yola her sister came next; followed by Vernon Jr., Rudolph and Samuel, all of whom lived and died in Jamaica..
Their offspring include families in Toronto, Canada, London, the United States, and even Cameroon.
The grandchildren of Vernon and Gladys are too numerous to mention, but there are a large number in Jamaica; while those in other countries maintain close links with Jamaica. All these children are 13th generations removed from Abraham Branado, born London in 1640.